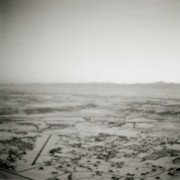 Teamwork
Teamwork is the 5th recording from NYC/Denver based Static Trio, featuring Dave Devine on guitars, John Grigsby on bass and Mike Thies on drums. This recording finds the group deeper into Pop Music territory including vocals (albeit wordless) for the first time, as well as layers of synthesizers and hazy guitar overdubs.
The core sound of a power trio playing live in a room is not lost as Static explores a diverse range of styles: from the Electronic title track 'Teamwork' and 'Empire', to the Power Pop of 'A Song For Delby L' and 'Scissor Cat', and ending on a Bluegrass note with 'Flavor Country'; this group always retains it's identity.
Buy it today at Static Trio's bandcamp page.
Released August 26th, 2012
Dave Devine – guitars, synthesizers, voice
John Grigsby – bass, synthesizers, drums
Mike Thies – drums, synthesizers
Jeff Eliassen – voice
Michael Bailey – engineer [Normandy Studios]
Colin Bricker – mastering
A Song for DelbyL
Bear Is The Dirt
Dense Fence City
(static space)
Krass Ants
Teamwork
Dianogah
(static space)
Scissor Cat
First Load
Empire
(static space)
One Last Time
Flavor Country